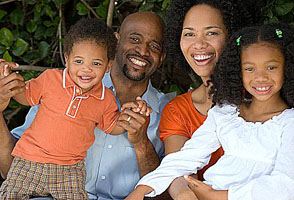 See what those we have helped are saying about us and our services.
"I am a college graduate with honors and your class was the best class I've ever taken. I believe it should not be an option, but a requirement for homebuyers. We already purchased a home and m,ade so many mistakes that could have been avoided. If we had taken this course before we purchased our home, we would not be in danger of losing our home today" Ron S.
Watch what some of our clients are saying about us.

"Florida's Hardest Hit program was a Godsend. What a relief to not worry about losing my home. Now I have the time to get a new job after a layoff and get back on track. The staff at HEA was so supportive and informative during the process." Andrea D.
"I wish I had this class before going into the home buying process. The information is invaluable and I hope I have time to recover and correct some missteps I made before I close on my house." Albert M.
"After trying for months without success to work with my lender to sav e my home from foreclosure, I found HEA. My counselor was compassionate and helped me with all the paperwork. I could never have done this on my own. I am happy to say that we have reached a resolution." Linda D.
"This is an excellent program and because I did received the help that I needed, I have a chance of hope that will begin to put my life back in order for success as a homeowner. THANK YOU!" Azalee J.
"I just want to say Thank you again for the services that HEA and their programs provide. Also to thank the staff that are employed at this agency. I know that without this programs help, me and my family would not be where we are stability wise and able to maintain and keep our home. We would have been just another homeless family. The program, the staff the agency made a major difference in my life." Carol L.
"I am a single mom with no child support help. When I lost my job I was facing foreclosure. The program allowed me to catch up my payments and I was able to go back to school to get certified as a Pharmaceutical Technician. The help I received allowed me to learn a new profession and I am on my way back with the help I received from HEA." Natalie H.
Videos