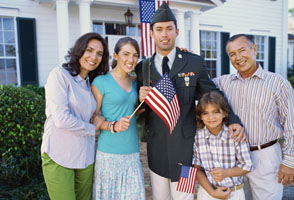 Our Mission: Empowering and enriching the lives of the people who come to us for services in financial literacy, homeownership education and housing counseling. Giving them the tools they need in order to make positive behavioral changes that will improve their financial futures.
Our Vision: Empowering families and individuals to build wealth through homeownership and financial literacy.
Values:
Housing and Education Alliance adheres to the following core values in everything we do:
Integrity – We affirm the necessity for high ethical and moral standards in fulfilling our mission. We understand that our success is directly related to maintaining these standards in our interactions with all clients and partner organizations.
Honesty – The highest measure of long-term impact can only be realized when services provided reflect honest evaluation and dialogue. We take responsibility for engaging in and inviting open and honest communication with our clients, co-workers and partners in order to provide the level and intensity of services that are most needed.
Respect – We respect and have compassion for every individual and family regardless of their circumstance or stage of life. Community development is a proven and invaluable method of creating greater opportunity for enriching the lives of many individuals and families.
Trust – We strive to develop mutual trust with our clients and partners. We accept that trust must also be earned. We understand that without trust relationships, the vision and mission of our organization are vulnerable.
Transparency – Service to our clients must bear close scrutiny. We require transparency in our relationships with partner organizations, while fulfilling our obligation to maintain confidentiality.
Accountability – We believe in making commitments to our clients and fulfilling those commitments to the best of our ability. We require individual and collective accountability within our organization and among our partner organizations.
Dignity – We value the intrinsic worth of every individual with whom we interact and commit to treating our clients, partners, and colleagues with dignity.
Professionalism – We insist upon giving our best effort and strive to be respectful and forthright as well as fair and compassionate. We assume responsibility for continuing our individual professional development as an essential expression of organizational professionalism.
 Thank you to Raza Development Fund (RDF) for allowing HEA to adopt their core values.