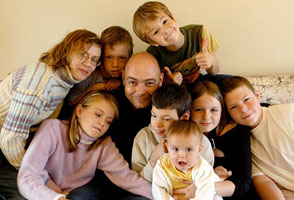 Want to know the right way to buy a home? Let us teach you the fundamentals of successful homeownership!
Housing and Education Alliance (HEA) knows if we had done a better job as a country of educating the home buying public, the effects of the foreclosure crisis would have been lessened.
We believe comprehensive homebuyer education and housing counseling is essential for successful sustainable homeownership.
HEA certifies Home Buyers attendance at a live, class room 8 hour instructor led class. Participants will learn the fundamentals of the home buying process. HEA is a HUD approved Housing Counseling Agency, our curriculum is held to a higher standard and we take your education program very seriously.
Also, HEA is a signee to the National Industry Standards for Homeownership Education and Counseling which are national standards and guidelines for quality education and counseling services.
If you are considering purchasing a home (even if you are not a First Time Home Buyer) please attend the class as soon as possible prior to signing a contract to purchase or seeking a mortgage. We see far too many of our students who wish they had attended class well before the last minute so they could have been better prepared for the process.
Please Note: As classes are offered at various locations  we recommend you review the address of the location  you are scheduled to attend. If you call the office on the date of the class there will not be any one to answer your questions about the location of classes.
There is a $50.00 per person tuition – NON Refundable. We do not accept cash or personal checks. If you would like to reserve your seat, please click here, register and complete the Intake and Class rules and bring to class. You will be presented with a link to pay online once you have submitted the form. You may also send a Money Order, payable to Housing & Education Alliance at the address listed below. HEA has a limited number of scholarships available per class if you cannot afford to pay the tuition. However, there may be a wait of 6 months or more.